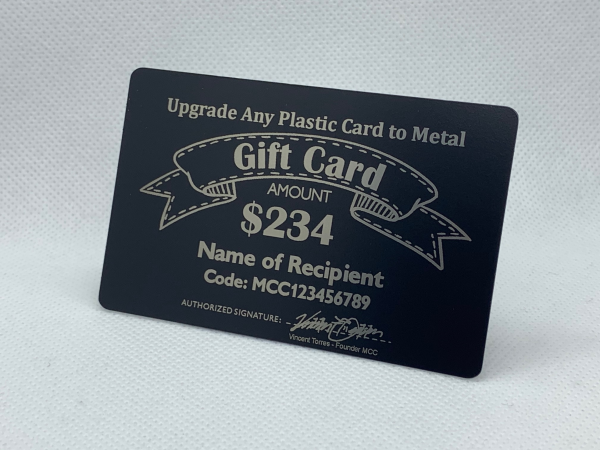 A one-time price of
$0.00
will be added to your order.
Maximum purchase amount of 5 is allowed
*A handling fee of $8.99 per item will be added to your shipping total at checkout.
Item Description:
Made of high quality stainless steel & dipped in matte-black oxide coating
Card thickness – 0.8mm | Weight – 0.9 Ounces/25 grams
Metal gift card can ONLY be used @ Metal-CreditCard.com
Balance remains on the card
Purchase made by gift card are Non-Refundable
MCC will ship the physical metal card to the recipient.
+ $8.99 shipping & handling
Return Policy:
Gift Cards are Non-Refundable.
---