International Orders
Before Ordering Please Read The Following Information

:
Please note: MCC Does Not provide free shipping envelopes to International Orders. All orders are required to ship the plastic card directly to the laboratory for processing; this is the only way to successfully create a functional Metal Card.
Step 1) Place Order Online. A confirmation receipt will follow. Ensure to review the portion marked "International Orders".
Recommended: the BETA EMV Chip Swap™ procedure is now available; worldwide. (Chip must match the examples; Large or Small; see disclaimer link below)
Disclaimer: Learn more about our Beta EMV Chip Swap™ Procedure HERE.
Please Note: RFID Contactless Touch Pass/ PayWave Cards have a 30% failure rate (see photo below) We highly recommend upgrading a card without this feature.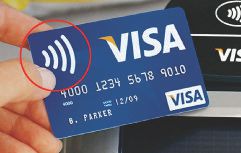 Attention: All Premium Custom Engraved card clients, Do Not Ship your Plastic Card to the Laboratory UNTIL you have approved your Custom Commissioned Artwork. This is to ensure the least amount of down time you will experience without your card. We do not want your plastic card waiting in a queue for approved artwork.
Step 2) Email a photocopy/screenshot/pdf scan of your valid State/Country issued Identification Card(ID), Driver's License (DL) or Passport (used to verify your identity & serve as proof of purchase) Email photocopy, cellphone picture or PDF scan to Info@metal-creditcard.com
Orders that are not verified will be delayed; no exceptions.
Step 3) Shipment of Original Plastic Card to our lab is required. In order to minimize the processing time frame, it is required that you (the purchaser) ship us (the service provider) the original plastic card selected to be upgraded. It is the sole responsibility of the purchaser to ensure the original plastic card is shipped in a timely manner so that we may return it with the new metal card, ready & activated. Shipping instructions will be provided to you via the Order Confirmation Receipt email after your purchase.
Shipping to the United States:
It is highly recommended to contract Fedex, UPS or DHL to ship us your original card. The fees, liabilities & level of service used to ship us your original card is up to the discretion of the purchaser. Take into consideration there are several methods of shipping. We recommend you choose the method and time frame that best suites your needs. Metal-CreditCard.com does not reimburse/refund shipping fees. All additional fees are the sole responsibility of the purchaser.
The $65 shipping fee paid at the time of your purchase is utilized for the Return Shipping to you via USPS International Priority EXPRESS mail service. (approximately 3 to 5 business days)
Any questions concerning this process feel free to contact customer service at CustomerService@Metal-CreditCard.com
Did you forget to pay for shipping/processing? It's okay, simply purchase the shipping/processing method that best suits your budget below. Just add to Cart & Pay. We'll handle the rest.

© 2018 Metal-CreditCard.com | All rights reserved | Patents pending.
This website and the products and/or services offered on this website are neither endorsed, nor sponsored by, nor affiliated with, the above-referenced banking/financial institutions and/or retailers. Each of Visa™, Mastercard™ and Discover™ references and or logos are registered trademarks of their respective owners and this website does not endorse or sponsor any such trademarks or their respective owners.