About Us & Metal Credit Cards
A little about us; founded in 2013 by Vincent Torres, Metal-CreditCard.com upgrades plastic debit-credit cards to metal. This unique service has introduced a luxury upgrade once reserved for the wealthy and affluent to the general public. Similar to ordering custom personalized checks but for your debit-credit card. Our line of cards are the luxury upgrade to your existing bank card, with us you upgrade from mundane to impressive. No Applications to fill out & No Annual Fees to pay & No PIN Change. Just upgrade and enjoy.
We offer two colors to choose from and only create 500 Custom Designs per year.
Many search the internet for Metal Credit Cards or Metal Debit Cards only to find that the banks and credit card companies are charging an arm & leg in fees to own one, or are being turned away because they do not meet the bank "criteria". Well look no further! Create a custom engraved metal black card today.
"Perception is Reality" – Lee Atwater

"Luxury isn't what you own, it's how you feel" – Vincent Torres
Our Mission:
To bestow prestige, exclusivity, and clout upon those that wish to create it for themselves.
"Every time you use your new metal card remember YOU create your status in life not the other way around" – VET.
What We Are Not…
Metal-CreditCard.com is NOT a Credit Card Company. We Do NOT offer credit or frequent flyer miles. We ONLY upgrade plastic debit-credit cards to metal by engraving personal designs and card information onto blank stainless steel or 24k gold plated stainless steel magnetic stripe cards.
Security Features
Why we are better than plastic:
1. No raised lettering. Raised lettering and numbers can easily be carbon copied by a disgruntled employee or a waiter having a bad week. Metal-CreditCard.com cards come with flat engraved lettering. Though it does not stop a person from writing down your card information, it sure does make it a riskier attempt.
2. Did we forget to mention STAINLESS STEEL? All our cards are made of high quality stainless steel. Much more durable than plastic and infinitely more impressive. Our 0.8mm black oxide cards weigh in at a stunning 25 grams; according to our initial research our card is one of the heaviest cards in the world.
Made in America
Veteran Owned and Operated from day one.
Metal-CreditCard.com was created in Los Angeles, California. Incorporated & based in Los Angeles County and First Sold in Los Angeles. Now we are available globally.
Each card is prepped, designed, engraved, and packaged in the U.S.
"We want to bring prestige, exclusivity and a little clout to every hard working man or woman in this great country" –

Vincent Torres CEO
Total Secure Protection (Upgraded SSL for 2018)
Your information is safe and secure.
We are committed to safeguarding your personal information and maintaining your privacy.
We use SSL Technology (Secure Socket Layer) and a 2048-bit encryption to protect any personal information you provide to us on our site.
For the security of our clients personal information; Card Data is NEVER Stored (See FAQ)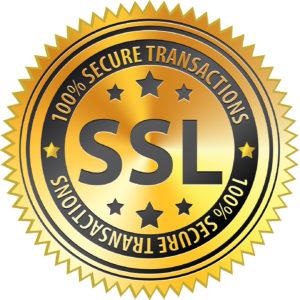 SSL 100% Safety Guarantee
Smart Chip & RFID Horror Stories – Fact & Not Fiction
Here are the links and stories the Banks and Credit Card Companies Do Not Want You To See.
1) "Smart" Credit Cards Are Not Smarter Than Identity Thieves
2) "Smart credit card" terminals can be hacked too"
3) Tips to Protect Your Credit Cards From Hackers
Metal Credit Cards
Metal credit cards are and have been held in high prestige for years now by the banks and credit card companies. By their standard if you qualify for one you are doing extremely well for yourself. Owners of metal payment cards have shared with us that the cards bestow a kind of uncanny ability to effortlessly receive better customer service, make for great ice breakers in certain situations and boost self confidence. Those are the intangible residual perks of paying with metal, so why not upgrade?
Answer: Not everyone meets the criteria to rate one. The requirements are too high and/or you're not elite enough.
Enter Metal-CreditCard.com
With our hassle free No Applications and No Annual Fees promise, anyone inclined to own a Custom Metal Card can now do so. Whether you are a Gas Station Attendant, a Teacher, a Small Business owner, a Police Officer or a Fortune 500 CEO we service anyone. Best of all, when you create a Premium Custom Engraved Metal Card with us, it is a true 1:1. Not 1 of 50 million cards and not 1 of 1000 or 100; 1 of 1. You can't get anymore unique and special than that.
How It All Started
Vincent Torres, former U.S. Marine,of Los Angeles, California, founded Metal-CreditCard.com while he was working as a body guard in Beverley Hills.
An employer sent him to retrieve dry-cleaning, and provided him with a card. Vincent noticed that the card was different, and so did the cashier, upon presentation.
The card was black and metallic– an obvious symbol of status.
When Vincent returned the card to his employer, he explained that the cashier had been surprised. His employer simply replied, I am *not* surprised."
"How do I get one?" Vincent asked.
The pretentious employer responded, "You can't, *you* are not elite. *You* are a glorified security guard."
Vincent was then inspired to create the ability for not only the elite, to obtain an Elite Status all their own.