Description
Specifications
Customer Reviews (17)
Disclaimers
Payments
Item Description:
Laser engrave your own piece of commissioned artwork
Purchase includes the help of our dedicated design staff. No time limit.  
Each card is made of 304 grade stainless steel
Each card is .8 mm thick & weighs 25.5 grams. (heavier than a Centurion)
Matte-black in finish
Laser engraved design with no raised lettering or numbers
All custom artwork is laser engraved on the front / limited engraving on the back
After checkout, a design team member will contact you, by email, to help design a custom engravable card template
Watch our production video HERE (Custom Metal Credit Card Engraving & Artwork Process)
International clients please CLICK HERE before placing an order.
** Template designs are subject to change without notice. 
Chip Size Reference: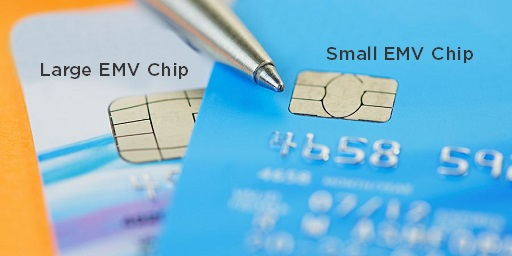 Image upload specifications:
We accept/prefer Ai, EPS, PNG and CDR files. This will make the creation of your artwork that much easier.
JPG/JPEG Files DO NOT fare well with this process, but if that is all you have please try to ensure the file is high resolution.
If the artwork file/image is more than 1000 pixels x 1000 px pixels/resolution send it.
If less than 1000 px x 1000 px do not send it.
Need to see more idea samples? Click HERE for our Gallery.
Have you seen this yet? Please watch the production video HERE to understand how MCC creates final products.
17 Reviews for Custom Engraved Matte-Black Card
EPIC company and service - Saturday, July 8, 2023

Mark

Thank you team. My card is perfect. Will order another soon. Enjoying this black card so much right now.

Mark - California

10/10 Definitely Recommend - Wednesday, December 7, 2022

Matt C. - Oregon

Overview:
Design team helped me accomplish what I was looking to make. Took about two days. but the end result was worth it. Eric you did great. I love my card design. It is definitely unique. Thank you.

F*CK YES - Tuesday, April 12, 2022

Richard A.

Thank you! Thank you! Y'all did an amazing job. And thanks Eric for being patient with all my questions and design edits. You guys at the F*cking BEST.

Richard from TEXAS

Worth every penny - Wednesday, May 12, 2021

Dwyane P.

I honestly first thought this was kinda expensive but then I looked a getting a MasterCard Black Card legit from MasterCard. F**K THAT NOISE. $500 a year every year FOREVER? Why? Benefits? Nah man I just wanted a metal card. That's it.
Got my card threw you guys and im really happy. Its heavy black and I get alot of attention now. Like I said so worth every penny. Thank you.


Amazing - Friday, April 30, 2021

Anonymous

I never knew this was possible

A Real Man! - Thursday, April 8, 2021

Chris - Newport Beach

You guys are going to love this story.
I was at Costco recently, in line to pay for my stuff. I accidently dropped by custom metal card and it hit the floor hard! Like hard! It made a scene. I picked it up as quick I could, but not before people could notice where and what had made that sound. As I moved up to pay, I overheard the couple behind me whispering; well they tried to whisper. The lady asked her dude, "what was that?" He said, "its one of those fancy metal credit cards". She replied to him, "damn, that's a real man right there". LMFAO Now Im going to order more cards. Thanks guys. You guys are the best. This is too much fun.

Chris - Newport Beach

Custom Black Card - Wednesday, March 24, 2021

Harvey, S. NYC

These guys are awesome. If you read their FAQ it says they can't do "exact" replicas, BUT with the help of Adrian and Eric I got myself pretty damn f*cking close with a little of my own tweaks. I love it. I already used it a few times and people can't tell the difference. How would they? Its heavy. Its black (matte-black actually) and its my issued card information. It's practically perfect. My advice is just work with the design teams. Download as many images as you can to help the guys get your concept idea. They will do the rest. I wasn't about to pay thousands of dollars to get a card everyone on my level already has; shit this is even better. It's got my own little tweaks and pizzazz but still close to the design I wanted. Is it exact? No. Thats f*cking the point. Anyways, I found these guys after I found replicas on ebay and other sketchy websites. I read all the reviews these guys have and read their FAQ. Its all there in plain english. If you want something just work with the design teams. Its that simple. Some other sketchy websites wanna charge hundreds of dollars for a knockoff they say they created LMFAO, f*ck that. I rather be a little different and thats fine by me. Thanks Adrian and Eric for being patient will my tweaks. You guys rock.

Just wow! - Friday, March 19, 2021

Raymond, P. - Los Angeles CA

Im floored. I just got my custom black card and it's amazing. I had my college frat crest engraved and I could not be happier. This card is HEAVY AF. Im happy with the matte black color. The chip works perfectly. My only issue is the contactless no touch doesn't transfer over, but I don't card much. Even thought yall explained that in your disclaimers. IDK wishful thinking I assume. Either way I love this card. Thank you to the design team, Eric and Adrian, yall did great. Thanks you lab staff for communicating well and ensuring my order was processed in a timely manner. And lastly thanks Vince for inventing this entire process. You are the fu*king man!! Cheers.

Bruh Get One! - Wednesday, March 3, 2021

Andrew C.

Thanks guys my metal card is pretty sweet. I didn't think it was going to be this heavy. Adrian did a great job with the artwork and it came out really good looking. I already used it today and the chip works great. The bartender was super impressed. I even got a little extra attention which was really cool. I can't wait to use it this weekend. You guys f**king rock. I love this card. Thanks again.

Y'all killed it. Thank you. - Sunday, October 4, 2020

Irwin. L - Texas

Just got my new custom metal credit card over the weekend. Can't thank you guys enough for all of the help to make this happen. I had a fairly intricate design and worked with Adrian and ERIC for about a week to dial it in; it came out perfect.
I was skeptical about this entire process at first, but found plenty of reviews online. Including a video that says this entire product is useless and a waste of money. I beg to differ. I decided to upgrade my favorite rewards card from Bank of America, it's plastic and it doesn't really have any style to it. So upgrading it to metal was exactly what I wanted. So now, not only do I get ALL THE REWARDS for using this credit card, but I get all the complement and customer service perks that come with having a heavy luxury black card. Oh and I have no annual fees!
Again, I'm in love with my new metal card. BofA doesn't offer it, so I had to get it made somewhere. Thank you guys for existing.

PDP Saved My A$$ - Thursday, September 10, 2020

Reggie - Atlanta, Georgia

I've had this card for a while now. Being heavy has its benefits like when I mistakenly drop it, it'll make a loud clang sound that no one misses. So it's hard to lose in public. But I can't say the same for my wallet. For the life of me I couldn't find it. After about a few hours of searching and back tracking my locations, I figured I must have left it somewhere outside my home and car. Then realized I must have left it in an Uber (I had a date the evening before). So now activate my stress levels. Thankfully I didn't have much cash in my wallet. But I did lose my DL and two credit cards. One was my custom black card. And sure as shit when I checked my statements the plastic card was compromised. But the metal custom card was untouched. That's because I opted to apply the PDP ( personal data protection) MCC offers. Since the only card in my wallet with card numbers was the plastic card that was the only card they could use on line. I should have frozen my cards the minute I misplaced my wallet, but hindsight is 20/20. Either way, mcc's PDP saved me the headache of disputing charges on one of my credit cards. So if you can't decide on whether to have it applied I'd highly recommend it.
On another note: mcc prorated warranty covered a portion my lost card. Which was a surprise. I figured I'd have to pay full price again, but nope. MCC gave me a 25% discount for losing the card and being a repeat client.
Gotta love great customer service. Thank you mcc.
- Reggie

Extra Attention - Sunday, August 30, 2020

Chris, T - Raleigh, NC

Got my custom card about a month ago. It was delivered in just under 6 business days. That was great, but what's better is all the extra attention I'm getting.
Just came back from dinner and it's funny what a little metal black card can do for your status. I mean our sever was EXTRA attentive. I've been to that establishment before and never got that kinda service in the past. It was really nice. The sever checked on us maybe every 6 to 10 minutes. I didn't notice until tonight, but been like this since I started using this card. Either way it's a nice feeling. If I knew this was going to happen I would have upgraded my shit plastic card years ago. Thanks guys. I'll be upgrading a few more cards soon.

Best of both worlds - Thursday, August 13, 2020

Kevin P. - Los Angeles, California

I already have a metal PLATINUM card, but I didn't like the color. So I ordered this option. I worked with the design teams to create a CUSTOM version of my card. It's not exact in any way, but holy sh*t is it beautiful. And it ended up being HEAVIER than my PLATINUM card; totally blew my mind. I feel like I'm part of the club now. I get all the rewards PLUS the LOOK and FEEL of an exclusive expensive luxury metal credit card. Its everything I wanted and more. Thank you MCC guys.
Cons: the new metal card did lose the contactless feature, but I don't care.

So much better than plastic. - Thursday, August 6, 2020

Alex C.

At first I thought the five images were the only options, but then I read the product description and it all made sense. So I placed my order, paid with cashapp and Adrain (mcc designer) hit me up by email; maybe within like half a day. He made it super easy to just tell him what I wanted and he explained what he could and couldn't do for artwork. Ultimately, I got a sick ass design that no one will ever have. I EFFING love me custom metal credit card. - Alex C. - Baltimore

Old Man review - Tuesday, August 4, 2020

Gerald R. - Sarasota, FL

I\'m 65 years old. I never had tier one credit until after my forties. As a younger man, I never worried about what my credit card said about my status. I worked in finance for 40+ years and cash was KING. But that is not the case anymore. A friend of mine introduced me to this service and I said what the hell I\'ll give them a shot. I\'m no millionaire and my highest credit limit is 10k, and my bank covers me for any funny business, if this process goes south later. Well I have had my custom card now about eight months. Vince is a stand up gentleman and I have spoken with him several times before, during and after the production of my card. I had many concerns and questions. He and his team did a great job at attending to my needs. Adrian and Eric, the design teams guys, are very good at what they do. They made the design process quick and painless. A few minutes google searching and I was able to submit to Adrian my ideas and he got fairly close to what I wanted. The lab that makes the cards can only perform engraving and that was fine with me. As long as it looked good and presentable. The end result was more than what I expected. The engraving is clean and finely tuned. Letters and numbers are sharp. I did opt in for their personal data protection option where the lab blocks out card numbers. That is a smart idea. If apple is doing it to their customers cards why not on my new metal card. If I loose the damn thing at least I know some random Joker is not going to try to us it online.
Ultimately, this service is pretty damn good. Not just good, GREAT. If you are thinking of getting one done for yourself what do you have to loose? Nothing. But you have much to gain. The places I frequent with my buddies now remember me and I get a little more attention than before when I was just using a plastic card. For that reason alone I will reorder when the time comes. God willing.
Gerald R. - Sarasota, FL

Awesome Service! A+++++ - Friday, July 24, 2020

Henry T.

WOW. Just. WOW. Adrian and Eric y'all are great artist. Jamie Lee I love your attention to detail (I had a difficult shipping arrangement). My custom black-card came out amazing. Super close to what I imagined in my head. I've already placed an order for a few more. I want all my cards in metal. For the kind of attention I get using my custom card its totally worth the money. Thanks again.
Henry T. - Houston Texas


BEST Customer Service Hack! - Wednesday, April 15, 2020

Ricardo G.

Paying for this service was and has been the best thing I've done I long while. Why? Because having a custom black card opens doors. Like bartenders remember me when I visit my local spot, sometimes it helps get me upgrades at hotels and get me extra attention from pretty much anywhere I use it. I'll never go back to plastic!!! Thank you MCC.
Submitting Your Review, Please Wait
Your Review Has Been Submitted Successfully
Add a review for Custom Engraved Matte-Black Card
You must include a title, rating, and message in your review.
Your Review Title
Your Rating
Your Review