Custom Engraved Matte-Black Cards Starting @ $169.99
Design your own custom metal credit card with the help of MCC Design Teams.
More Details in the Item Description Below
(Click on each photo to preview sample artwork)
Item Description:
Laser engrave your own piece of commissioned artwork
Purchase includes the help of our dedicated design staff. No time limit.
Each card is made of 304 grade stainless steel
Each card is .8mm thick & weighs 25.5 grams. (heavier than a Centurion)
Matte-black in finish
Laser engraved design with no raised lettering or numbers
All custom artwork is laser engraved on the front / limited engraving on the back
After checkout, a design team member will contact you, by email, to help design a custom engravable card template
Watch our production video HERE (Custom Metal Credit Card Engraving & Artwork Process)
International clients please CLICK HERE before placing an order.
Beta EMV Chip Swap™ Disclaimer:
If your card is EMV chip enabled we recommend adding our Beta EMV Chip Swap™ procedure. This option will transplant & install the EMV Chip from your plastic card into the new metal card; to learn more click HERE.
PDP – Personal Data Protection disclaimer:
This free option will inform the production team to not engrave onto the new metal card the middle 8 or 6 numbers of your card information. The purpose of the PDP is to safeguard your card information when using the card in public; to learn more click HERE.


Looking For Standard (basic) Pre-Designed Cards? Click Here
Need help with your order? Dial or email customer service
1-866-523-2747 or CustomerService@Metal-CreditCard.com
Call Center Hours – Monday to Friday – 1000-1700 (PST)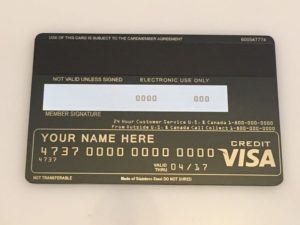 Custom Metal Credit/Debit Cards, Metal Cards & 24k Gold Plated Cards
Metal-CreditCard.com allows anyone with the desire and capital to take advantage of this unique opportunity to create their own Custom Luxury Metal Credit Card; by upgrading their old boring plastic credit cards.
This service has never been seen or heard of until now. We are proud to declare ourselves the pioneers of a New Market Category; Custom Engraved Metal Credit|Debit Cards.
Due to a limited number of custom cards created yearly this new opportunity has dethrone many of luxury cards on the market. We dare to declare that No Other Payment Card Company can offer cards designs in such an exclusive, unique and limited quantity, 1 of 1. Your custom card is your vision, your design and yours to enjoy the residual benefits of owning a Luxury Metal Card.
With the aid of trained card designers your custom design will be laser engraved or laser marked onto a custom metal card of your choosing.
No longer are you subject to the limited & ordinary plastic card design options offered to you by your banking institution. No longer do you have to pay annual fees for an openly available luxury card that countless other people own.
We welcome anyone with the desire for the truly exclusive to place their order and experience what it means to create Elite Status.
Need to upgrade an existing order with Custom Card Artwork?
Item Description:
This option allows a existing clients to upgrade a Standard Matte-Black Template Order to a Custom Engraved Card. The $60 fee covers the cost of commissioning artwork through our dedicated design team. (This does not apply to orders that have already been delivered)
Please Note: please allow 12 to 24 hours for our dedicated design team to make contact with the client, via email**, to begin the custom card artwork design phase.
**phone calls are not allowed with our design team. All commissioned artwork conversations are to be monitored via email by our legal department.